Monaco Wooden Violin Case Black and Beige
The Monaco violin case is made of a wooden structure protected by a durable and resistant black nylon Cordura cover. The interior is made with the highest quality black and beige suede velvet microfiber. It includes 1 large compartment for accessories, large exterior zippered pocket for music sheets, big rain protection flap, 4 "two- position" bow spinners, high security dual-mechanism lock, backpack straps, a comfortable Synthetic leather handle and the most advanced protection system by suspension over 3 points.
Traditional wooden cases for Violin and Viola.  

The most advanced protection insulation system and the best suspension over 3 points (optional).

Cover made of original black nylon Cordura 500 

Chrome-plated and corrosion-resistant metallic components.

Welded thick D buckles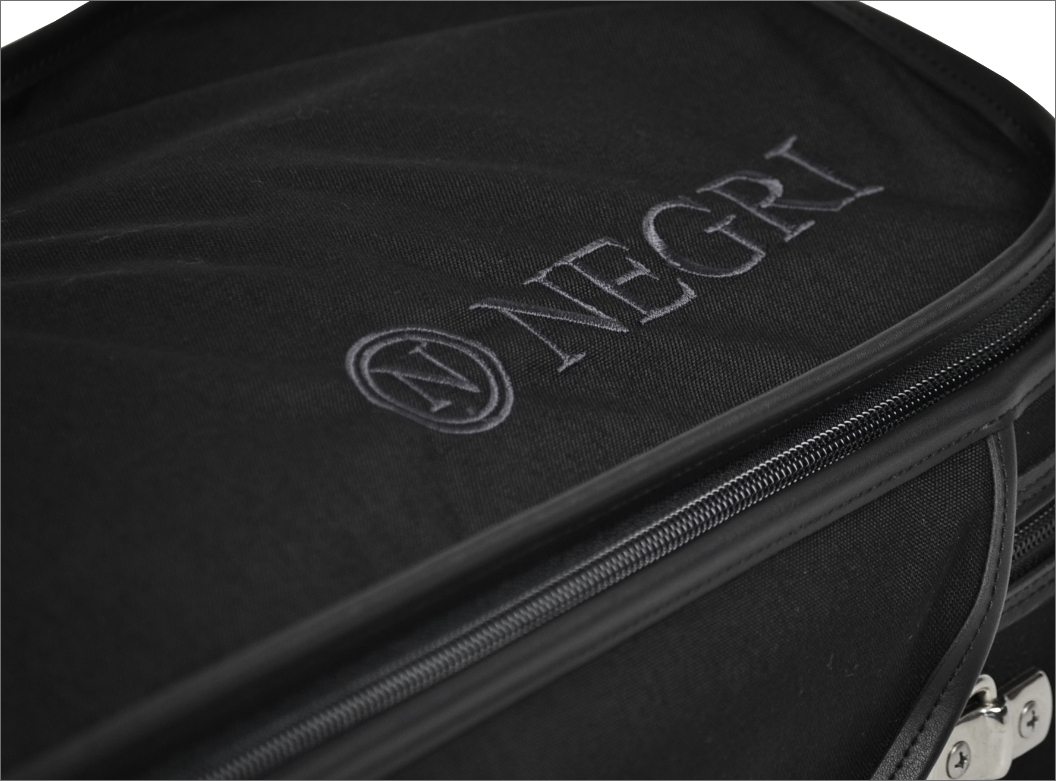 Hygrometer.

3-points Air Suspension System.

Special compartment for the shoulder rest.

Adjustable leather straps to hold the violin neck.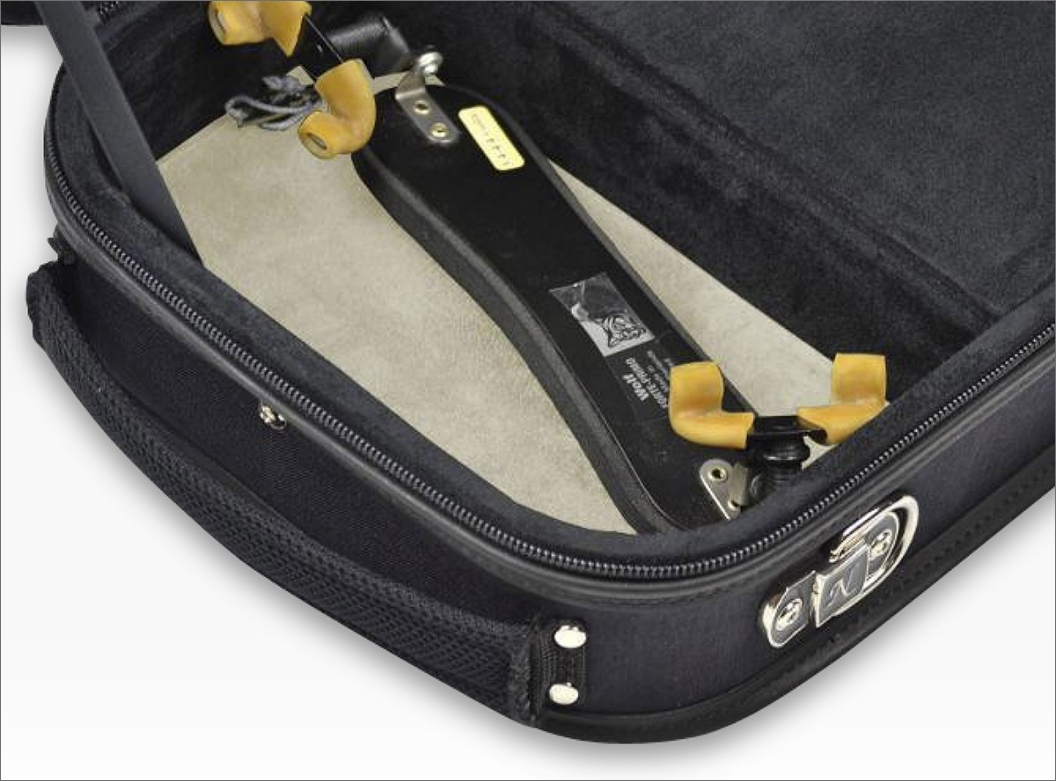 All Negri Cases are built with a Three point Suspension System. Exclusively designed to prioritize a secure grip while preventing the violin from touching the bottom of the case. This ingenious system not only ensures the preservation of the instrument's varnish but also guards against potential damage and promotes vigilant case care. A deliberate gap between the violin and the case has been incorporated to provide additional protection against impacts.