Elite Wooden Violin Case Chocolat Brown Leather and Burgundy
The Elite violin case is made of a wooden structure protected by an elegant and resistant chocolat brown Tuscany leather cover. The interior is made of an exceptional  burgundy goat suede leather. It includes 3 compartments for accessories, 4 "two- position" bow spinners made of high quality rosewood, high security dual-mechanism locks, a comfortable leather handle and the most advanced protection system by suspension over 3 points.
Waiting List: Delivery can take up to 45 days.
For those who strive for excellence

Handcrafted with premium wood and leather for durability and elegance

Durable wooden exterior provides superior protection from scratches, dings, and impacts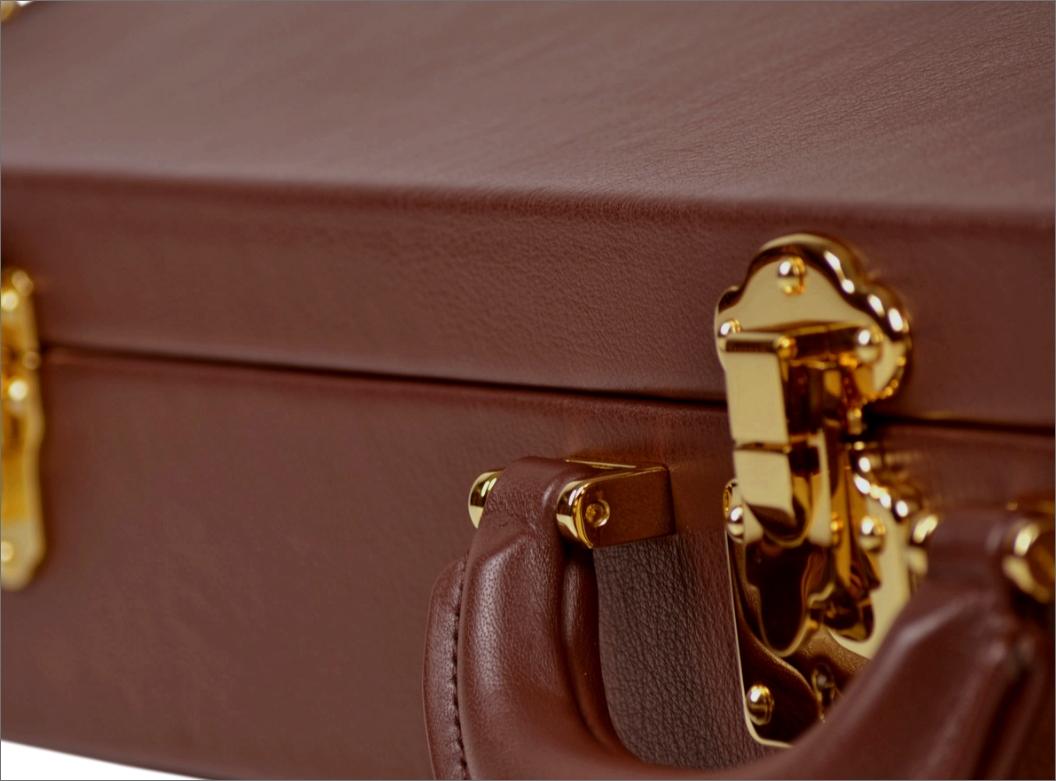 Plush velvet interior cradles your violin in luxury

Lockable latches and comfortable handles for easy transport

Precision cutouts for easy access to all ports and buttons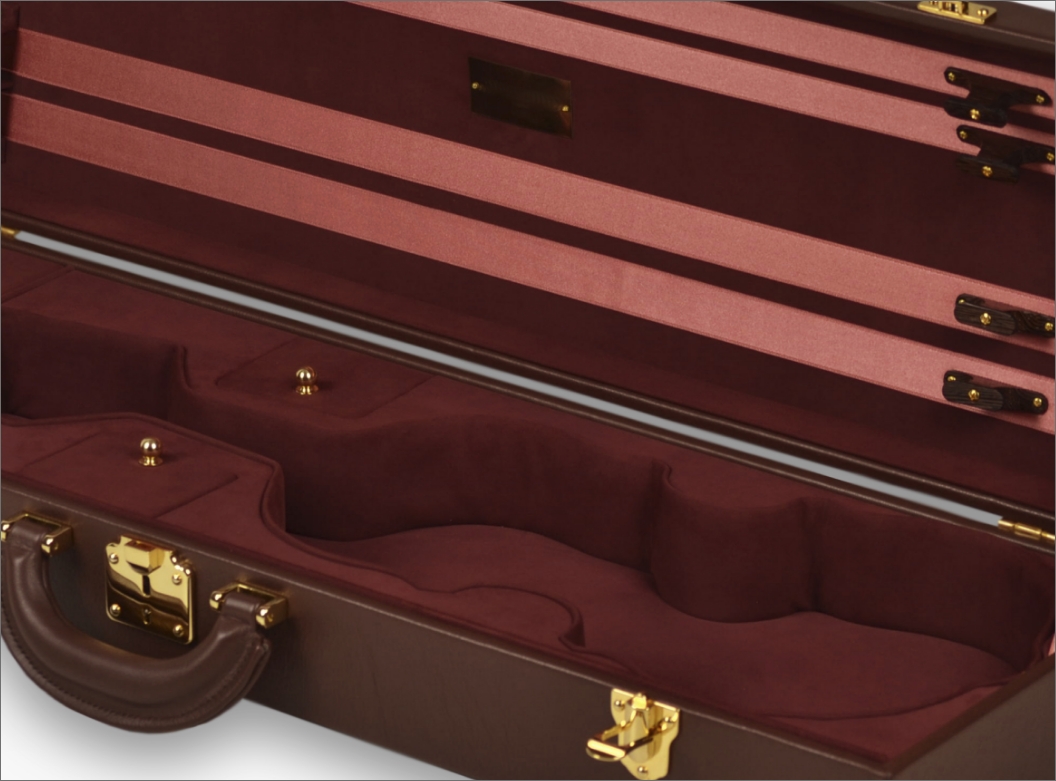 All Negri Cases are built with a Three point Suspension System. Exclusively designed to prioritize a secure grip while preventing the violin from touching the bottom of the case. This ingenious system not only ensures the preservation of the instrument's varnish but also guards against potential damage and promotes vigilant case care. A deliberate gap between the violin and the case has been incorporated to provide additional protection against impacts.