Calf leather exterior case for 36 Bows
The case for 36 violin, viola or cello bows is made of a wooden structure protected by an elegant and resistant calf leather to choose between beige, brown or black colour. The interior is made with the highest quality beige suede velvet micro fiber. It includes high security dual-mechanism locks and an oversized leather handle. Locks and metallic components are available in nickel or 24k gold-plated colour.
Waiting List: Delivery can take up to 45 days.
Finest leather case for cello, violin and viola bows.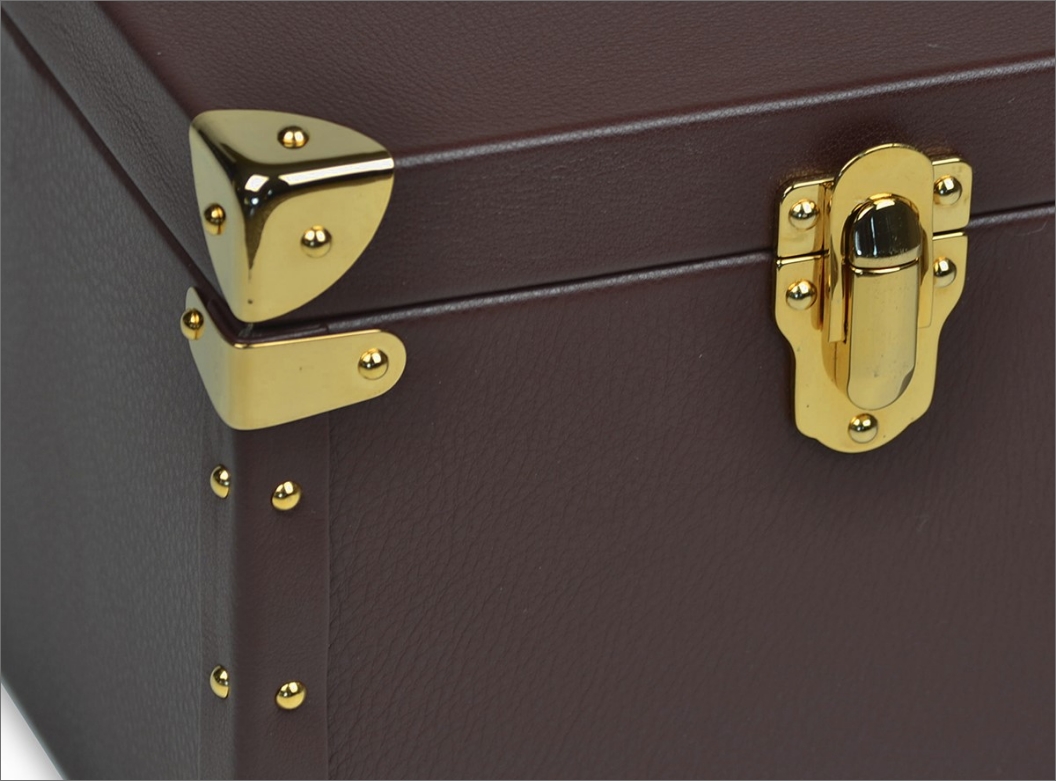 Available for 6,12, 24 & 36 bows.
Beige suede Velvet micrifier interior