Eternity Carbon Fiber Violin Triangular Case in Black Diamond Metallic Discount
The Eternity Collection was created for the modern musician. Our Ultra-light Triangular Violin Carbon Fiber cases were designed to ensure the best protection and resistance inside out. They are covered in a delicate interior black velour lining and built with two combination locks, two interior bow placements, interior fixing cushions and security straps for perfect instrument fitting. It comes with two back straps one integrated handle and a side handle for easy carrying around.
Available in three different high gloss exterior finishes: Black Diamond Metallic, Marbella White Pearl & Aluminium Sonic Silver. 
Top-of-the-line carbon fiber cases designed with the best technology.

Superior protection & Resistance

Ultra lightweight cases

Cutting-edge design
High-glossy exterior finish

Interior fixing cushions for placing

Integrated handle & a comfortable side handle

Authentic Italian Spirit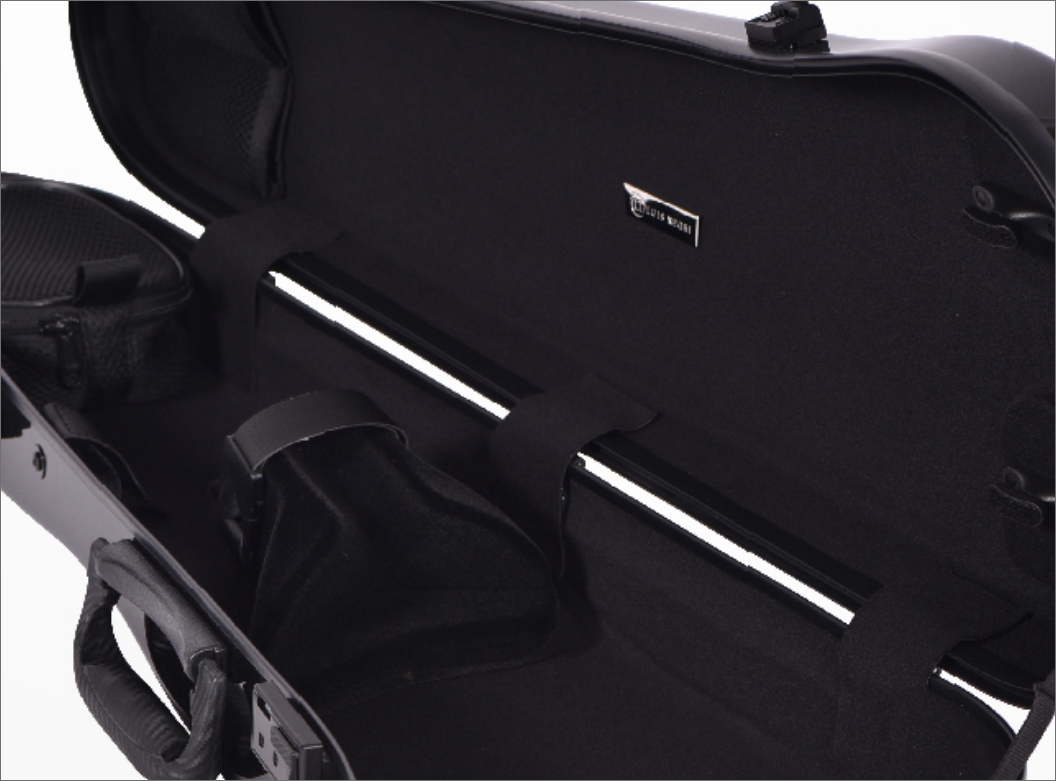 All Negri Cases are built with a Three point Suspension System. Exclusively designed to prioritize a secure grip while preventing the violin from touching the bottom of the case. This ingenious system not only ensures the preservation of the instrument's varnish but also guards against potential damage and promotes vigilant case care. A deliberate gap between the violin and the case has been incorporated to provide additional protection against impacts.